Jeff Sampson and Kecap Tuyul: Nocturnes
(2014) ASH 44009
Nocturnes – music of the night, be it the chronological time between sundown and dawn or the psychological machinations of a working mind. The night music on this album was realized through the long distance work of Kecap Tuyul (France) and Jeff Sampson (USA). Despite being the products of different cultures, the two artists have an affinity for sound and emotion. There's a cohesion in these pieces that speaks of two minds acting as one.

Jeff Sampson: pre and post-operative voices
Kecap Tuyul: prepared guitar; bass; field recordings
Shravaka in Babel (6:25)
Repercussion (9:41)
Sailing with Ghosts (3:17)
In the Curse Lies the Blessing (33:21)
stream and multi-format download through Bandcamp
"Repercussion Curse", a mix from two of the tracks on Nocturnes

Jeff Sampson: Energy of the Universe
(2012) ASH 42003
You've worked hard. The project is done. The meetings are over. The endurance "race" is complete.
You're finally able to take time for yourself.
You fall into your comfy chair.
You unroll that yoga mat, eager to get the tension out of your muscles.
You crawl into bed, hoping you can fall asleep quickly enough to avoid reliving the day you've had.
And you'd like some support, with soothing the memory beast, with calming the inner turmoil, with helping the adrenaline seep back to wait for a time it's really needed.
Go ahead. Push play.
"Smile, breathe, and go slowly." – Thich Nhat Hanh
stream and multi-format download through Bandcamp
An excerpt from Energy of the Universe

Jeff Sampson: Trial by Inclination
(2012) ASH 42002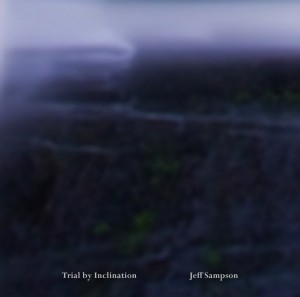 43 minutes of instrumental music exploring the challenge of intent.
"It reminds me of old school ambient in the Eno style, melodic and carefully crafted – discreet but catchy at the same time." – The Ghost Between the Strings
stream, multi-format download, and CD through Bandcamp
Trial by Inclination – excerpt by jeffsampson