Jeff Sampson: Trial by Inclination
(2012) ASH 42002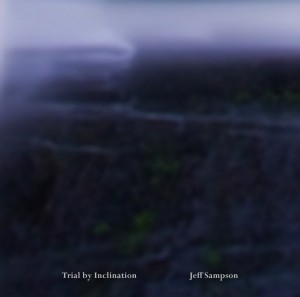 43 minutes of instrumental music exploring the challenge of intent.
"It reminds me of old school ambient in the Eno style, melodic and carefully crafted – discreet but catchy at the same time." – The Ghost Between the Strings
stream, multi-format download, and CD through Bandcamp
Trial by Inclination – excerpt by jeffsampson
Kuunganisha: The Night Drawn Around Him
(2011) ASH 41003
He thought he would have grown accustomed to walking alone at night. Maybe the repetition – the sameness – the unremarkable consistency was starting to wear thin. The voices he normally heard sounded ominous this time, as if they were warning instead of merely being unwelcome company. The breeze had an edge that partnered with the voices. It wasn't a chill breeze, but it was chilling.
He wondered aloud at the seeming turn of events – not understanding the feelings of claustrophobia and concern. Guessing at the reasons behind these unwelcome feelings only increased his worry – turning it into recognizable despair. He called out softly, hoping someone – somewhere – would reach through the fog surrounding his thoughts and pull him into a place more comfortable.
Garry Quintana: udu drums
Jeff Sampson: the other stuff
stream and multi-format download through Bandcamp
The Night Drawn Around Him – outro by Kuunganisha
Jeff Sampson and Collision Sect: Lifecycled
(2011) ASH 41002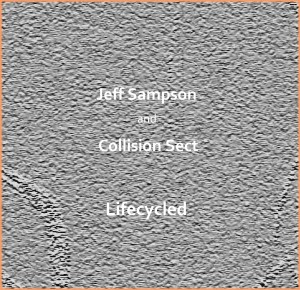 A sound story for the cycle of life. Alien? Dinosaur? Human? Planetary?
Album download includes bonus track and artwork for a custom paper sleeve
In the Beginning (6:38)
The Essence of Mortality (8:55)
Between Heaven and Hell (7:00)
Nerve Runners (8:01)
The Walking Sleep (9:04)
Last One Out… (3:25)
Jeff Sampson: synthesizers
Collision Sect: sampler; synthesizer
stream and multi-format download through Bandcamp
Sampson – Carroll: Bijou Theater 06-07-02
(2011) ASH 41001

Sean and Jeff started working together in 2001. For the first five years they played quite often for a public audience. (They live 2000 miles apart now – playing live together has proved to be a bit difficult.) The show presented here was their second appearance in Worcester's Bijou Theater, a much-missed venue with great acoustics and an appreciative audience. Originally recorded direct to 2-track cassette with a stereo RCA mic, the files have been resurrected in Adobe's Audition.
Jeff Sampson: voice
Sean Carroll: guitar; guitar/synth
stream and multi-format download through Bandcamp